Living
 More information about getting an apartment, eating and another basic stuff about living.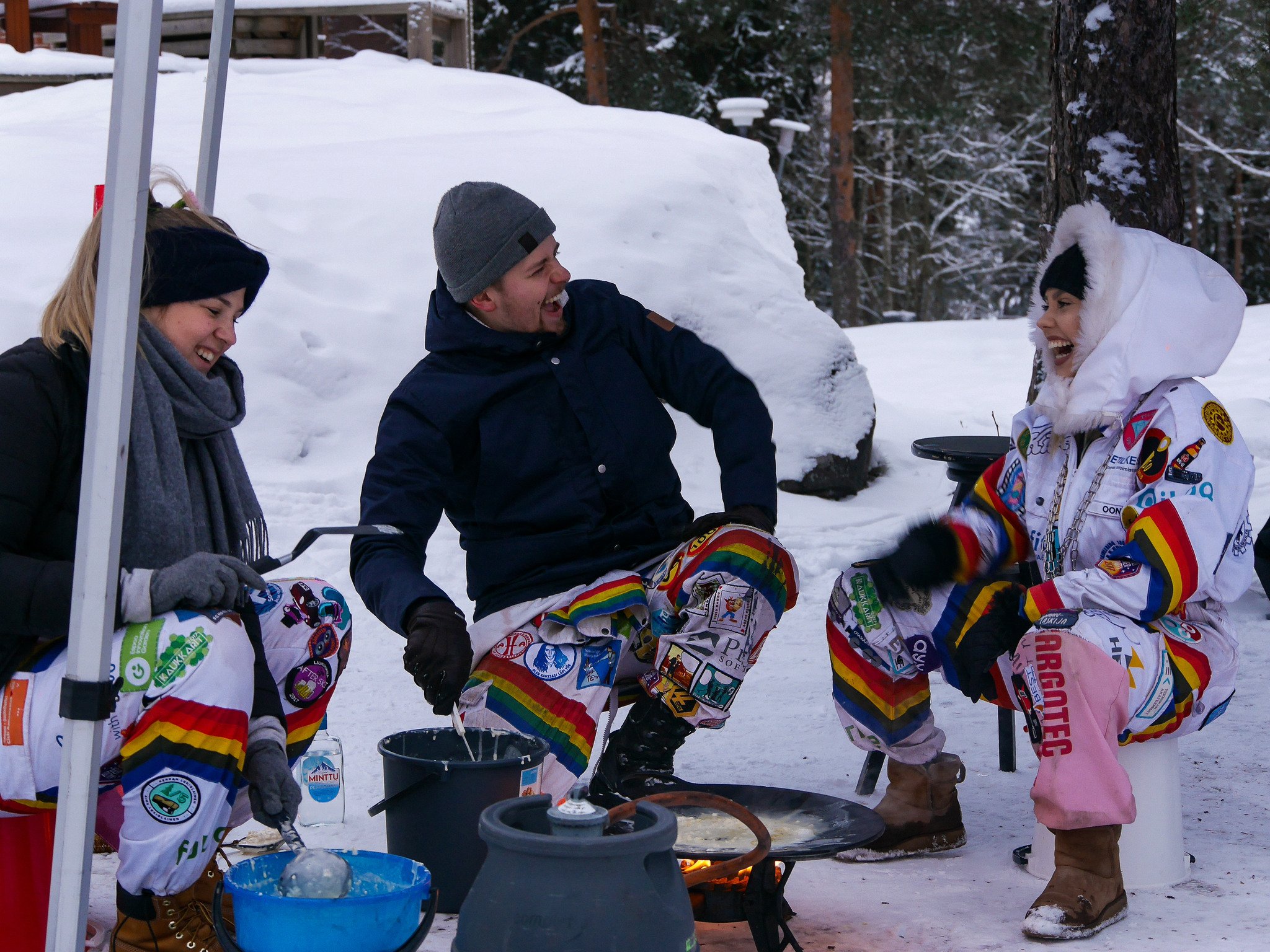 Apartments
AYY and HOAS offers student apartments in Helsinki metropolitan area. In addition to this some nations can offer apartments to their members. Sometimes the apartment situation is difficult and queues are long, so it's good to apply for an apartment as soon as possible. If you come from long distance, probabilites to get an apartment are good. You can apply for an apartment in AYY's Domo service. Remember also HOAS's own service.
Many students enjoy living in Otaniemi Tech village as its near campus and social place to live. On the other hand, public transportation works well so it's easy to live also outside Otaniemi - for example in Tapiola, Leppävaara, Kamppi, Kallio or Lauttasaari, or even further on. By getting know another students you can get an night place in Otaniemi when needed. Studio apartments are expensive and queues long, so living in a shared flat is a good and fun option.
Student allowance
In Finland the government gives student 225€ a month, if student only gets enough credits for one's studies. Government also guarantees student loan, which is very affordable loan with low expenses and long pay-back-period. If you come outside Finland as an exchange student or to master student, you probably won't get student allowance from Finnish government. 
Eating
Food is important. Otaniemi has several restaurants for students, you can find them here: ruokalistat.net/. One meal costs only 2,60€ (government support also this way) and that's same price also exchange students.You can also eat other universities campuses and the price is same. You just need to have your student ID card physically or in your phone with you to prove you student status. 
Transportation
Public transport works well at Helsinki metropolitan area. The easiest way to pay is to use electronic travel card so you can travel with student price. You can download either money or season to you card. Find out how to buy a card from HSL Service Point. You need to have your student ID card to get the card. Timetables you can find in Route guide, click here. You can get student discount also when travelling by train, also when travelling outside the metropolitan area but then you need to buy discrete ticket beforehand. 
Health
Student Healtcare Association YTHS helps with any health related issues. Special doctoral services and teeth services are not free but not that expensive as private health care or not that long queues as in public healthcare. Another services are free.
Remember also do sports regurlary. Unisport offers affordable option to student to get in gym and group sport lessons in Otaniemi and in Helsinki. Also Prodeko's top organization PoRa offers sport activites all who are interested in.