Prodeko Network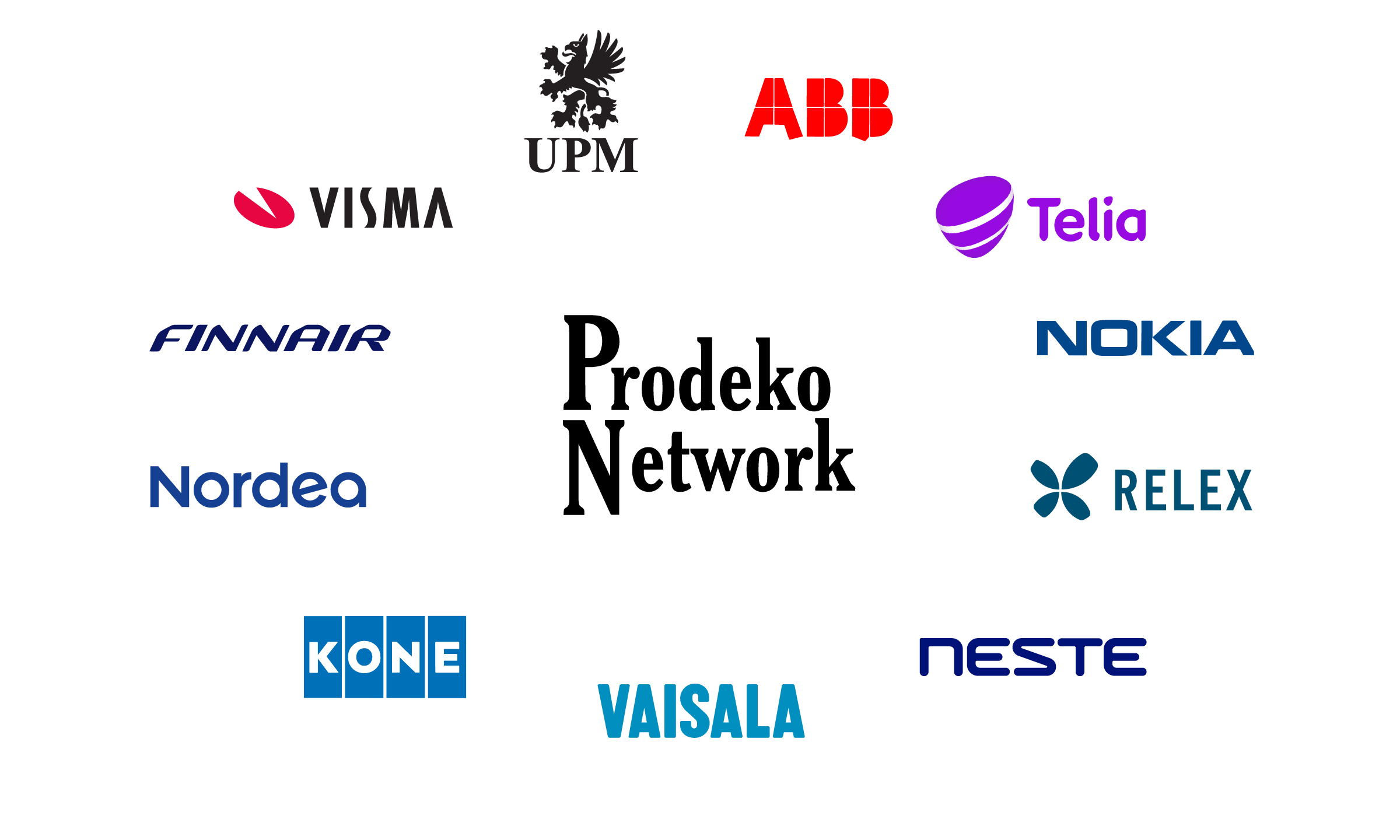 Prodeko Network is the most integral part of Prodeko's company relations. It consists of leading Finnish companies from several industries and has existed since 1994. Network companies are present in both the celebrations and daily lives of our students as they are visible in a broad range of our guild's activities.
Visibility of network companies
Visibility in the guild room and student overalls and regular excurision make the companies known to our students from the first autumn onwards. The companies' recruitment announcements and project work gain attention in the guild's forums. An especially tight form of collaboration is the course Industrial Engineering 2, which presents a lecturer from each Network company. In addition, many network companies traditionally organize annual excursions. Network companies often also support Prodeko's events like our annual party Diskonttaus. 
In addition, Prodeko has several project-base events, for example Vision seminars and the autumnal case tournament TIMES. For all of our company relations, Prodeko follows the principle of "asking our Network companies first". Our Corporate Relations Manager is happy to answer all your questions regarding Prodeko Network and other forms of collaboration at yrityssuhteet@prodeko.org.
Prodeko Network companies:
Nokia (since 1995)
Vaisala (since 2010)
Neste (since 2012)
ABB (since 2016)
KONE (since 2016)
Finnair (since 2018)
Nordea (since 2018)
UPM (since 2018)
RELEX (since 2019)
Visma (since 2021)